Here are some Mortise Cylinders that are
commonly found on many store fronts. The one
on the far right is of the interchangeable type.
Notice how it has the figure 8 look to it.

Many times when stores are broken into the thieves will simply take a wrench to these unprotected cylinders and remove them.
Below are some collars the ones on the left
are a more of a standard type and generally
do little to help stop forced entry. However
those on the right have a tapered shape and are made of hardened steel which helps prevent wrenching of the cylinders.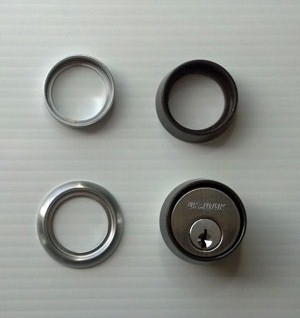 Below is a latch protector.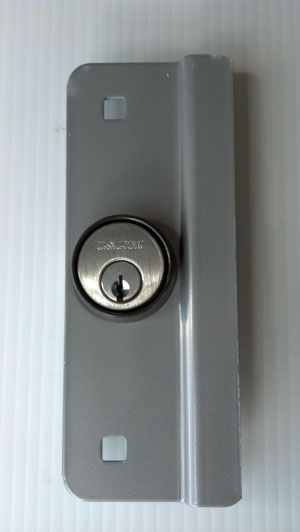 This will help to protect the latch on an
aluminum store front door. I also stock
latch protectors for around knobs and deadbolts that will help to deter attackers.